WVATS Quarterly Newsletter
Disasters Happen - Are You Ready?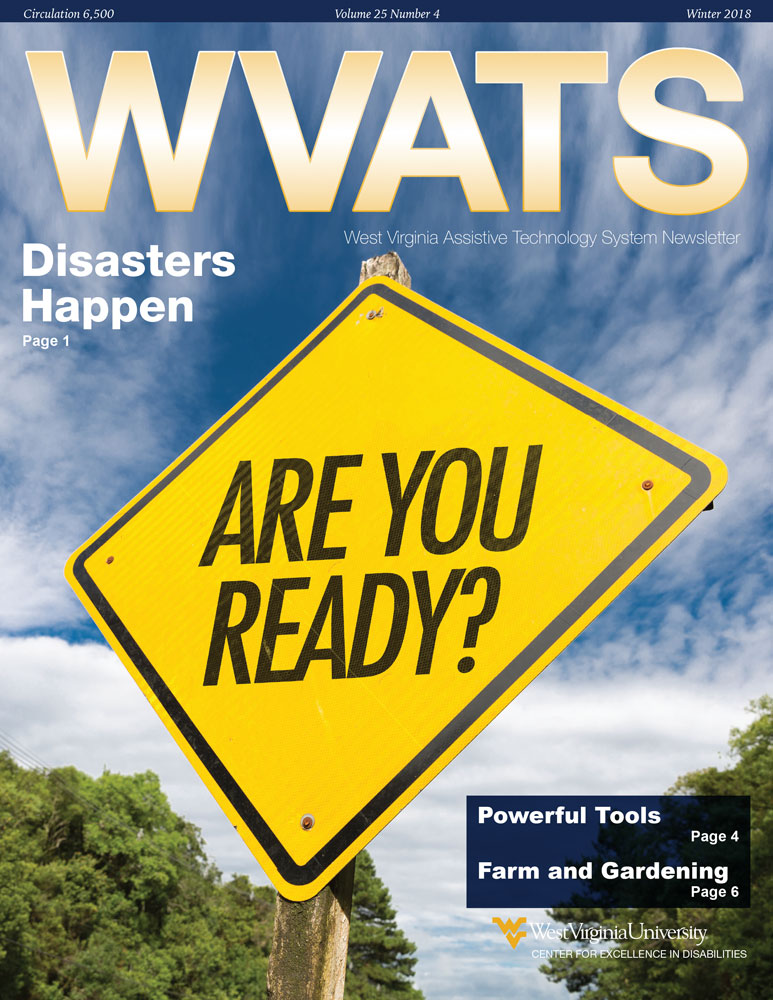 Emergencies and disasters can strike quickly and without warning. This may force people to quickly leave or be confined in their home unexpectedly. For many people who have disabilities, emergencies, such as fires and floods, present a real challenge. Users of assistive technology devices may have additional challenges. It is important to know your needs and have a plan in place.
It is not always possible to take all of your equipment with you if you need to evacuate. There may not be room or access for large or heavy items such as power wheelchairs or lift systems during an emergency evacuation. Oxygen and dialysis systems are also at risk. Make a plan for larger equipment that is required for mobility or medically necessary. If possible, have backup equipment in a safe, secure location. If backup devices are not an option, consider lighter, low-tech options such as a manual wheelchair.
It is also important to consider devices powered by electricity. Disasters often leave communities without power for long periods of time. Having a generator or battery backup for these devices is important to consider. For communication systems, consider having a low-tech backup such as a laminated basic communication board.
Read the full Winter 2018 Newsletter
WVATS Quarterly Newsletters in accessible HTML: